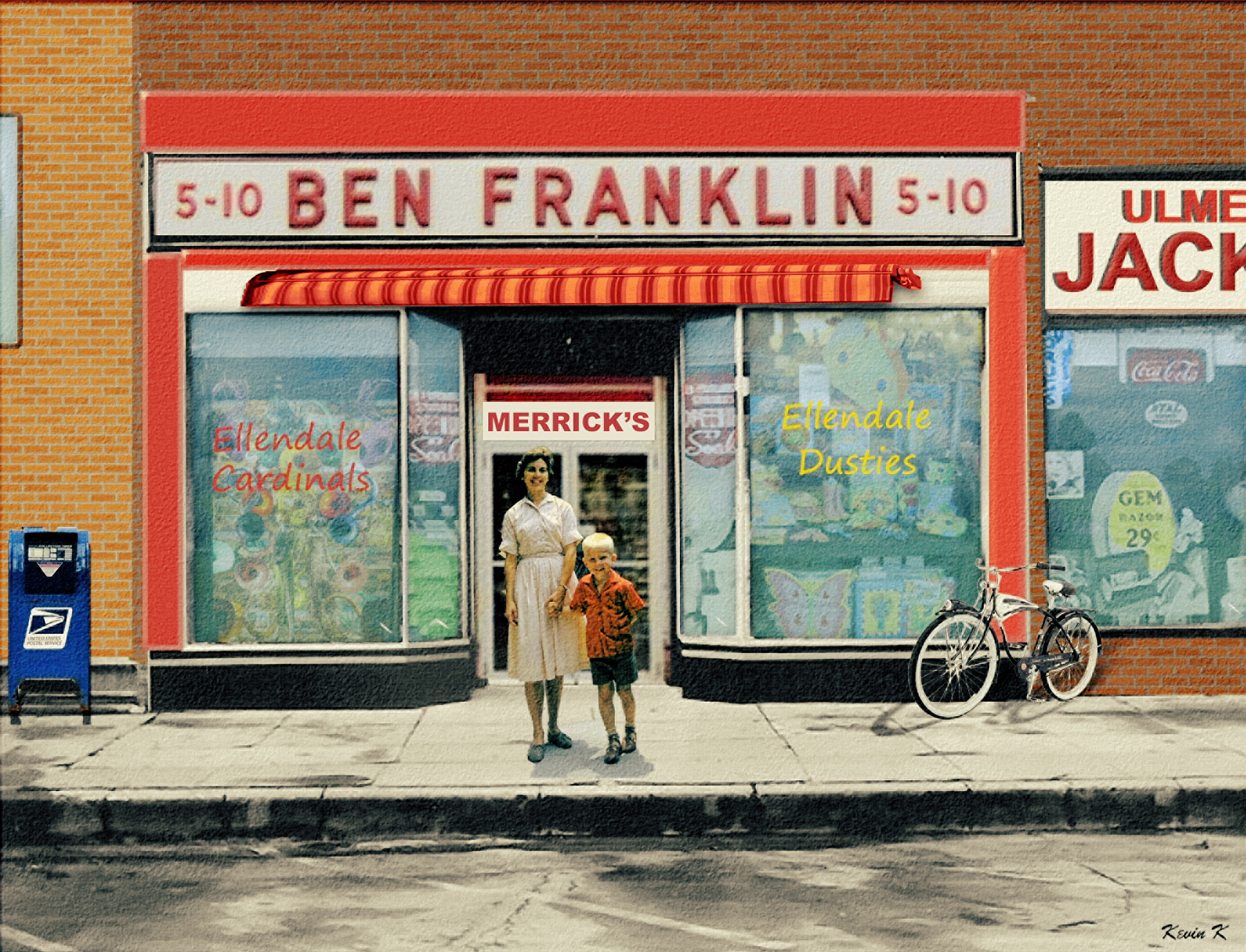 Exhibit artwork available to campaign donors after show closes
A dozen copies of Vision book still available for donors of $150 or more
The "Visons from My Childhood" fund-raising campaign to help fund restoration of the Ellendale Opera House has been a great success with donations now totaling just over $13,000.
Ellendale native Kevin Kendall's images – currently on display at the historic Opera House, 55 Main St. – will be available to individuals donating to the campaign after the exhibit closes.
The exhibit pieces that will be available to donors are shown below. A total of 25 of the exhibit pieces are available for a $50 donation and three of the larger pieces are available for a $75 donation.
You can select the art you would like and make your donation online or by mailing a check with your selection(s) to O.P.E.R.A., Inc. P.O. Box 334, Ellendale, ND 58436.The item(s) will then be mailed to your address.
In addition, a dozen books containing more than 50 of Kendall's Vision images are still available for those wishing to donate $150 or more to O.P.E.R.A.
Kendall's images – a combination of photos colored and enhanced from his childhood memories – include familiar places and people from the 1950's, 1960's and 1970's.
The 20-page hard-cover book of exhibit artwork and 30 other images were created to encourage donations for the Opera House renovation project. Kendall generously donated the use of his artwork for the exhibit and book.
The overall "Building Our Future and Preserving Our Past" capital campaign for renovation of the historic Opera House is now nearly a third of the way toward its $560,000 Phase I goal.
O.P.E.R.A. is a non-profit 501(c)3 charitable organization so all donations are tax deductible to the extent allowed by law. All donors will be recognized by having their names listed on permanent plaques that will be displayed in the Opera House lobby.